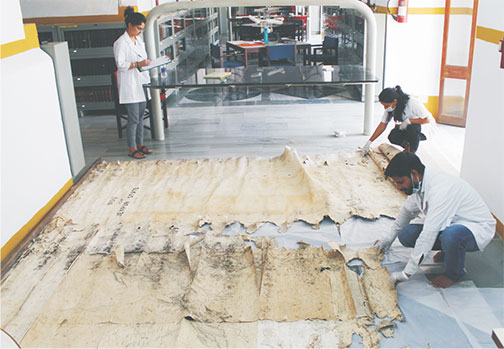 Conservation team accessing the condition of the maps
Supporting World Earth Day 2019
World Earth Day is an annual event celebrated around the world on April 22 to demonstrate support for environmental protection. First celebrated in 1970, it now includes events coordinated globally by the Earth Day Network in more than 193 countries.
MMCF supported the event by switching of the lights of The City Palace Museum, Udaipur from 8:00pm to 9:00pm on the 22nd April 2019.
MMCF Outreach
Exhibition on life of Maharana Sangram Singh I
On the 537th birth anniversary of Maharana Sangram
Singh-I, MMCF exhibited 10 panels depicting the life of Maharana Sangram Singh - I with historical images. The exhibition was put on for display for the visitors at Shilp Sabha, The City Palace Museum, Udaipur ; Veer Bhawan, Moti Magri Kumbha Mahal, Chittorgarh; Government Museum, Ajmer and Astabal at Kumbhalgarh on 15th April and will continue till 15th May 2019.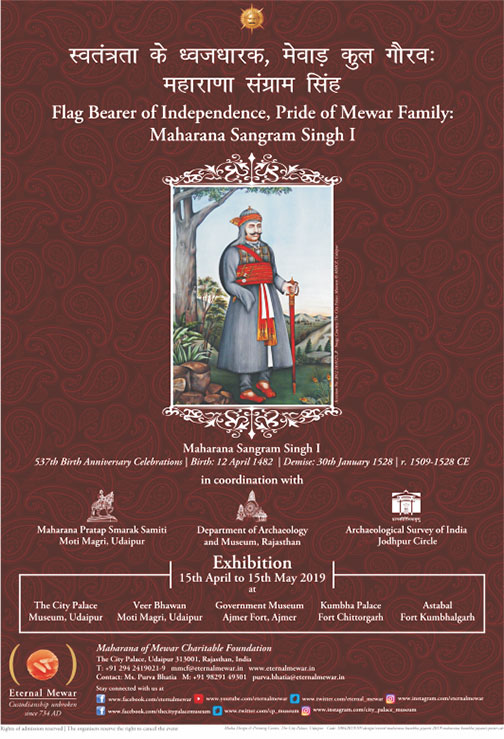 Poster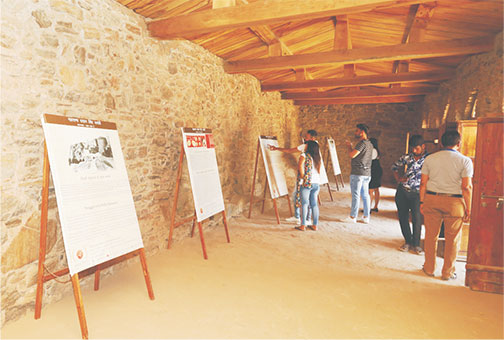 Exhibition at Astabal at Kumbhalgarh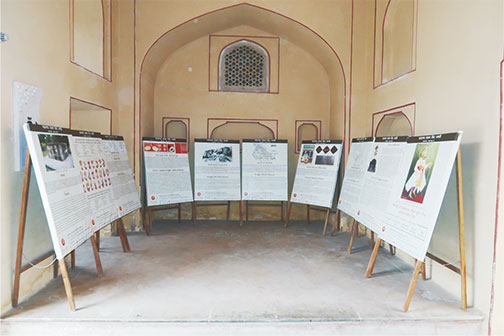 Exhibition at Government Museum, Ajmer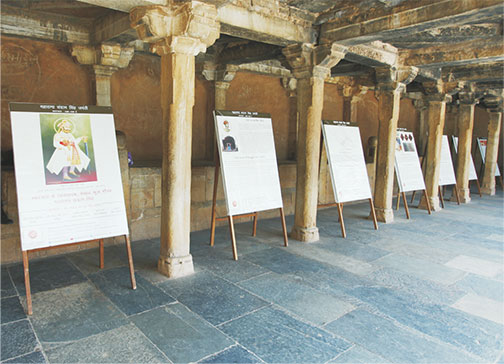 Exhibition at Kumbha Mahal, Chittorgarh