The event was supported by Maharana of Mewar Charitable Foundation.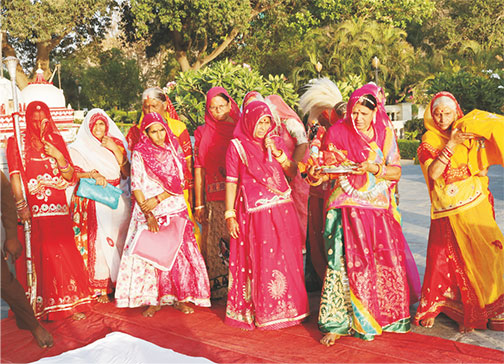 A procession carrying the idols of the deities -Isar (Lord Shiva) and Gangaur (Goddess Parvati)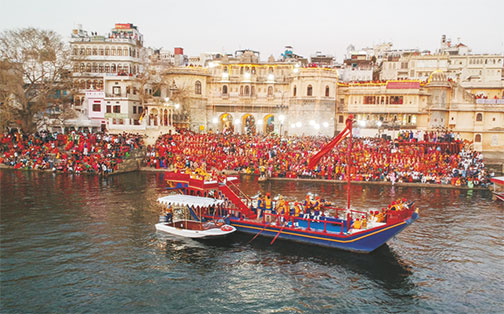 Boat procession with the Gangaur Boat all decked up carrying the idol of Gangaur at Lake Pichola
Restoration work of East facade of MMSL (Maharana Mewar Special Library)
The Eastern facade of Maharana Mewar Special Library was deteriorated and the bulging in the existing plaster was found during the inspection by project team MMCF. The restoration and renovation work commenced in February 2019 and was finished in the month of April 2019.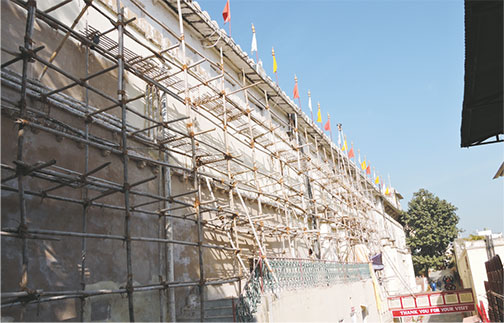 Eastern facade of Maharana Mewar Special Library under restoration work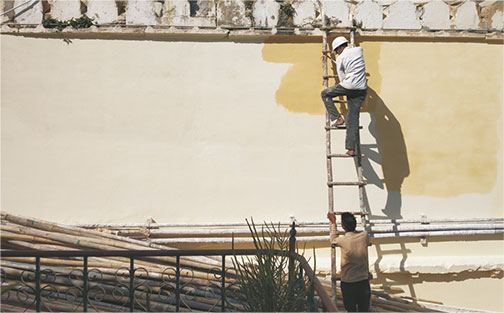 Lime Wash work during restoration
Documentation of old maps at Maharana Mewar Research Institute
Mr. Lalit Kumar Pathak (Consultant Lalit Pathak Paper and Arts Conservation, New Delhi) and his team member's have completed the documentation of maps of MMRI under MMCF, Udaipur. By the end of April 2019 the team has documented total number of 1987 objects and categorized them in Maps, Site Plans, Structural Drawings and Architectural Drawings.