Philanthropy
Scholarships and Grants
Scholarships are awarded to students at every level of education, from primary school to postgraduate research scholars. In many cases, had it not been for the intervention of the trust, the individual students' academic career would have come to a halt. Both men and women applicants are treated fairly and without bias. The numbers can range from a single scholarship granted to one student to cover their entire course of graduate studies or, to a number of students to help subsidize school/college fees. It is given to the deserving and those in need, from legitimately earned wealth, with no regrets and with no intention of achieving fame or expecting favours in return. This is an evident from the Toran Dwar being chosen as its symbol - an elegant edifice created to remarkable instances of charitable giving in the past. Today, one of the Foundation's biggest outgoing expenses is its direct donations to causes, support to scholarships, endowments, pension schemes, sports, encouraging traditional forms of knowledge, medical initiatives, educational institutes, arts, promotion of women's rights, cultural institutes and many more. The trust has also sponsored and subsidized the presentation of research papers at symposia both in India, and across the globe.
Maharana of Mewar Charitable Foundation has provided 75% Scholarship to Mr. Tashaang Nimawat studying in 10th standard and 25% Scholarship of the total fee structure to Mr. Priyanshu Bal of 12th standard in the Maharana Mewar Public School to attend and continue the studies for the academic year of 2019-2020.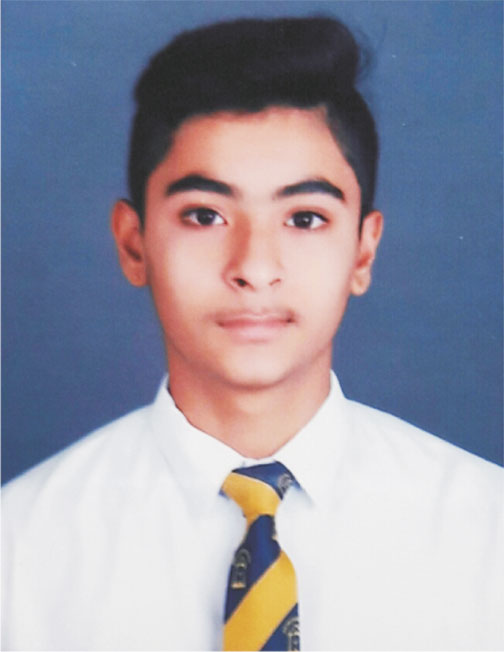 Mr. Tashaang Nimawat

Maharana of Mewar Charitable Foundation had also provided scholarships in favour of the kids of Mrs. Santosh Kanwar w/o Late Achal Singh; Mrs. Gopu Kanwar w/o Late Jethu Singh and Mrs. Marudhar Kanwar w/o Late Jhalam Singh Bhati residents of Osiya District, Jodhpur. W.e.f 1st April 2019 to 31st March 2020. The MMCF has also assisted in providing Scholarships to Ms. Nikshita Salvi, Mr. Puranjai Singh and Ms. Aditi Chundawat to continue further studies for their better future.
| | |
| --- | --- |
| Mr. Priyanshu Bal | Mr. Puranjai Singh Ranawat |
| | |
| --- | --- |
| Ms. Aditi Chundawat | Ms. Nikshita Salvi |
Financial Assistance
Maharana of Mewar Charitable Foundation has provided financial assistance for the successful event of Pandit Vidhur Mallick Dhrupad Festival held at WIC, Dehradun, India on 29th and 30th of March 2019. MMCF has always shouldered the need to promote and preserve the Indian Art & Culture, with this responsible act.
Charitable Dispensary and Medical Aid
Medical Aid is an important activity of the Maharana of Mewar Charitable Foundation. Foundation runs a charitable dispensary, which operates all year round. It aims to provide free medical advice and medicines to the needy that are unable to pay for medical treatment. Treatments can range from assistance to the aged to monetary reimbursement to social workers who distribute medicines to needy and disabled people in villages. The staff's yearly medical checkups are also organized by the Foundation.
A total number of 590 patients were treated in the month of April 2019.