Holika Ropan - Setting of Holika Effigy
Holika Ropan or the setting up a Holika Effigy is a unique ritual observed in the Northern part of India on Purnima or the full moon day in the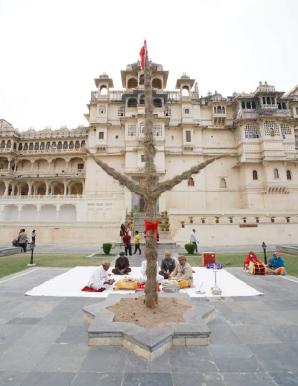 Holika Ropan - Setting up of Holika Effigy at Manek Chowk, The City Palace, Udaipur month of Magh, as per the Hindu calendar. The effigy was made at Manek Chowk, The City Palace, Udaipur with traditional customs and rituals on 16th February 2022. This ritual is associated with the Holi festival or the festival of colors. The day k i c k sta rts with the preparation for the Holi festival. Holika Dahan takes place on the next Purnima or full moon day, which is the Phalgun Purnima.
VIP Visit
Visit of Pujya Gurudevshri Rakeshji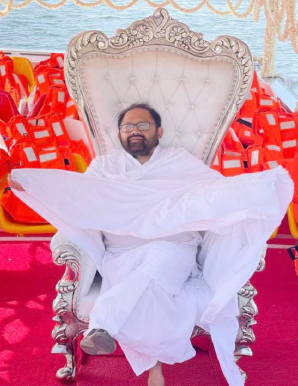 Pujya Gurudevshri Rakeshji Pujya Gurudevshri Rakeshji visited The City Palace, Udaipur on 25th February 2022. He took a boat tour at Lake Pchola and was captivated by the rich beauty of the palace and rich history of Mewar.





Media Buzz
Publication: Hello 6E (Indigo)
Extract from the article entitled:Udaipur can make anyone feel like a king
Page: 44-46
Edition:Feb 202
For complete article please go to:
http://eternalmewar.in/media/news/udaipur-can-make-anyone-feel-like-a-king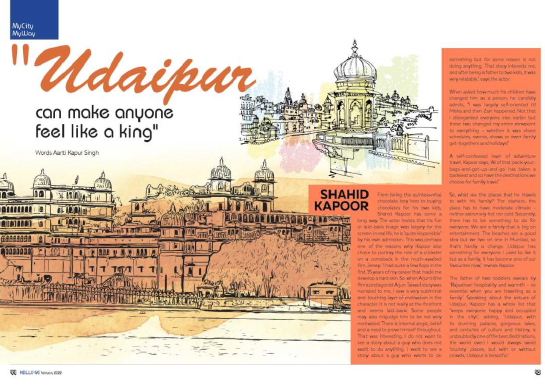 Publication: India Today Group (Pride of Rajasthan)
Extract from the article entitled:Simply world class
Page: 08-12
Edition : Feb 2022 - March 2022
For complete article please go to:
http://www.eternalmewar.in/media/news/simply-world-class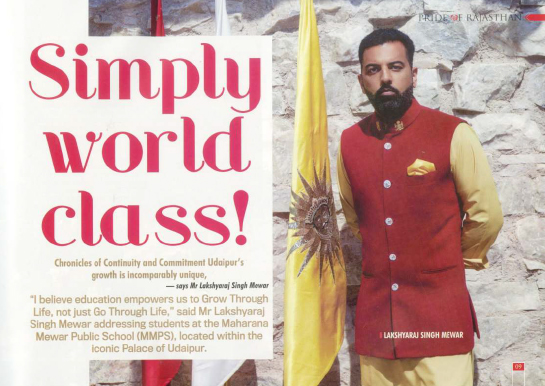 Publication: : Kimaya -
Transformative power of Architecture
Extract from the article entitled : Conservation Master Plan, City Palace Museum, Udaipur
Page 09-15
Edition: April - May 2021
For complete article please go to:
http://www.eternalmewar.in/media/news/conservation-master-plan-city-palace-museum-udaipur