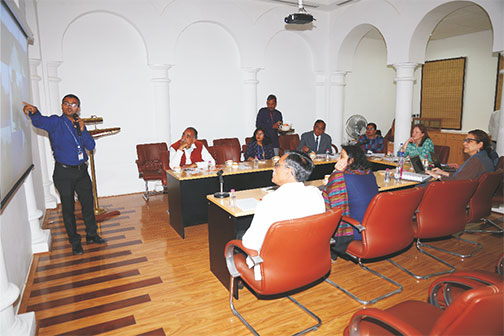 Dr. Hansmukh Seth identifying certain sites in the paintings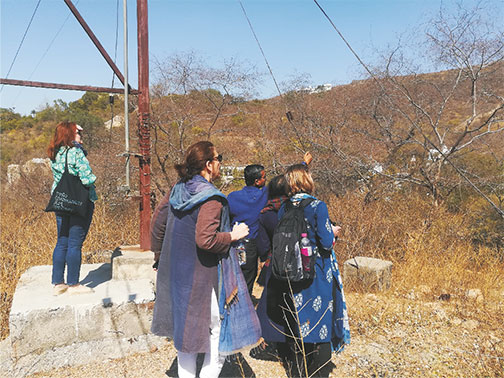 The site visit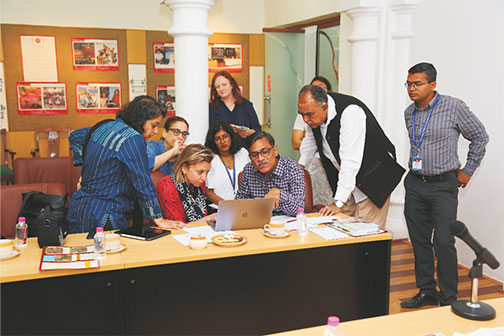 The concluding session- Documenting the sites identified
Visit of Mr. Neil Greentree
Mr. Neil Greentree, Museum photographer, Freer | Sackler Gallery, the Smithsonian's museum of Asian Art, Washington D.C., visited The City Palace Museum, Udaipur from 26th February 2019 to 13th March 2019. The purpose of his visit was to photograph the Mewar paintings that would travel to the Freer | Sackler for a proposed international exhibition. During his visit, he also captured images of The City Palace Museum, Udaipur for use in the exhibition catalogue.
Macro and micro images of both front and back of the paintings were taken according to museum ethics and in the presence of the conservation team for safe handling of the paintings. The Conservator's office was used as a studio where all the equipments were set up with the help of the conservation team, along with Mr. Prashant Lohar, who on behalf of The City Palace Museum, Udaipur, was responsible to coordinate and assist Mr. Neil Greentree throughout his tour in the museum and within the city.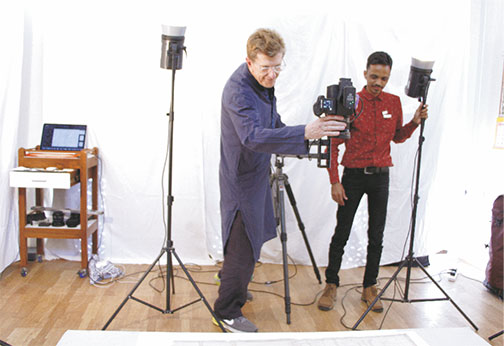 Mr Neil Greentree and Mr Prashant Lohar
Photographs and Paintings storage
The City Palace Museum, Udaipur has recently completed the storage spaces for its photograph and painting collections. During the planning of the storages for painting and photograph collection, the South and West Zenana Mahal wing along the lake side facade was selected as it would help in installing a natural ventilation system. At the preliminary stage, the natural relative humidity (RH) and temperature inside the selected rooms were recorded using data loggers for a few months. The data showed fluctuations in RH; hence, the Heating, Ventilation and Air Conditioning system (HVAC) was customised and designed according to the local weather which would help in maintaining the RH level appropriate for the photographs and paintings (between 45% - 55%).