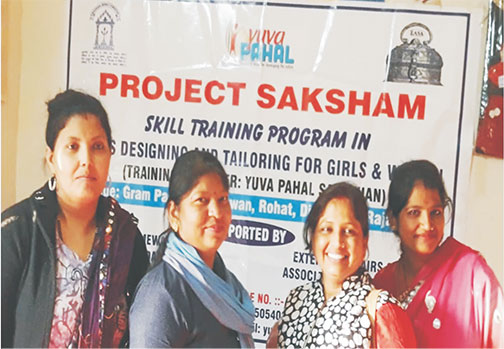 Participants in skill training programme - Saksham

Supporting the 'Widow Care Project' at Udaipur, Rajasthan
Swami Vivekanand Seva Nyas (SVSN), Udaipur is a voluntary organization with a difference. This welfare trust is inspired by the teachings of Swami Vivekanand 'Daridra Devo Bhava' (to serve the poor is to serve God) with an objective to work for the marginalized section of society by helping them to improve their quality of life through economic empowerment and social development. SVSN was registered on November 17, 2004. SVSN has also been affiliated to Ramkrishna Bhav Prachar Parishad of Rajasthan which is a branch of Ramkrishan Bhav Prachar Parishad of Belur Math Howrah, West Bengal. The trust is working since 2002 for the betterment for the widows in Udaipur.
Maharana of Mewar Charitable Foundation (MMCF), a public charitable trust, is supporting this project to SVSN since 2015.
The Seva Nyas provides one of a very essential service to these widows, the Medical examinations, free of cost like as blood sugar, blood pressure check-ups, eye checkups, cataract operations, being done by the senior Doctors every month. SVSN organized a free medical health Check-up camp at Theosophical Society, Udaipur on 28th April 2019. The Doctor team includes Dr. Arun Bordia, Dr. J.P. Simlot, Dr. I.L. Jain, and Dr. Maina. The institution also performs X-rays, ECG, Sonography, Urine tests by referring these widows to private laboratories while barring the entire expense. Many widows have being given free vision correction sessions and free spectacles. They have also been given free dental health care support by arranging them denture fitting, tooth filling; tooth scaling etc. So far the institution has treated around 8000 patients since the time they started this journey of serving humanity.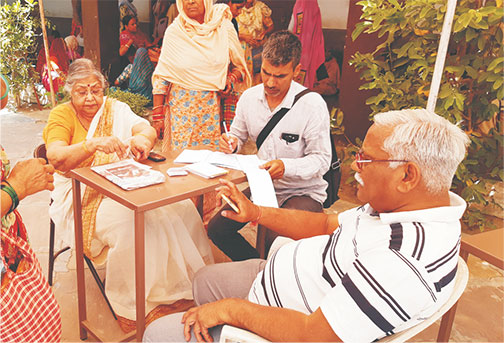 Beneficiaries at the Widow Camp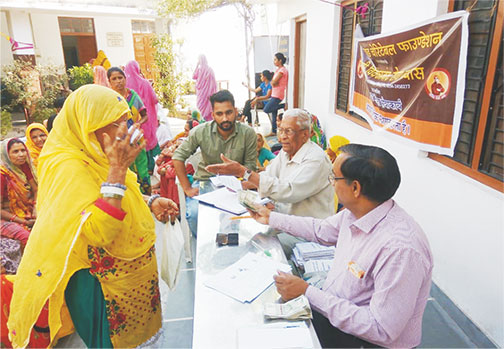 Giving pension money to the widows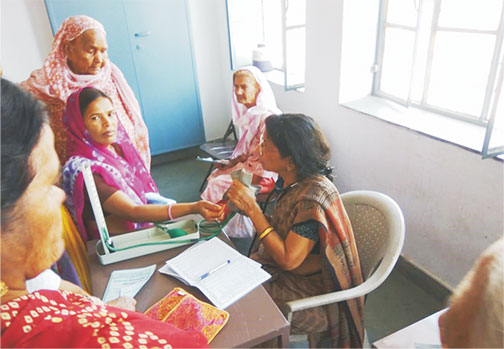 Dr. Maina examining the patients at the camp