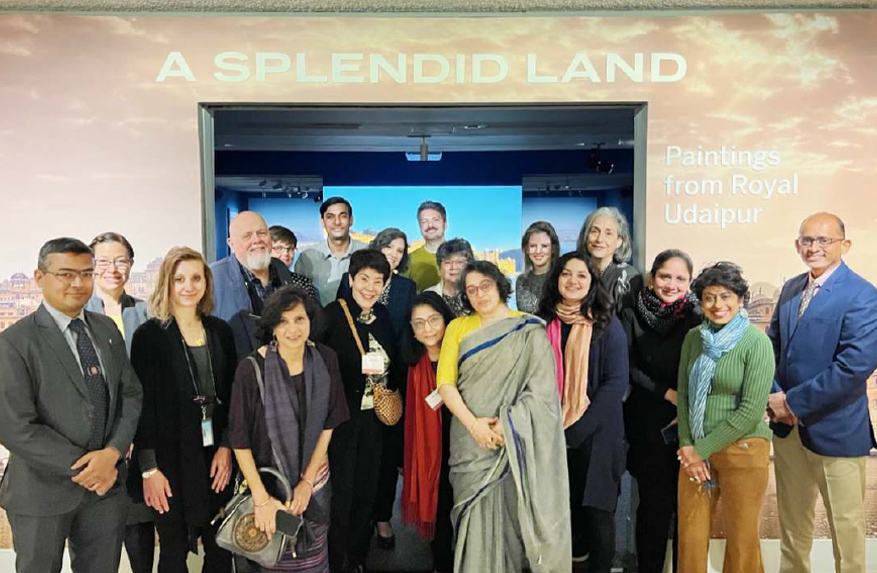 Dr. Mayank Gupta and Dr. Hansmukh Seth with all the participants of the scholars meeting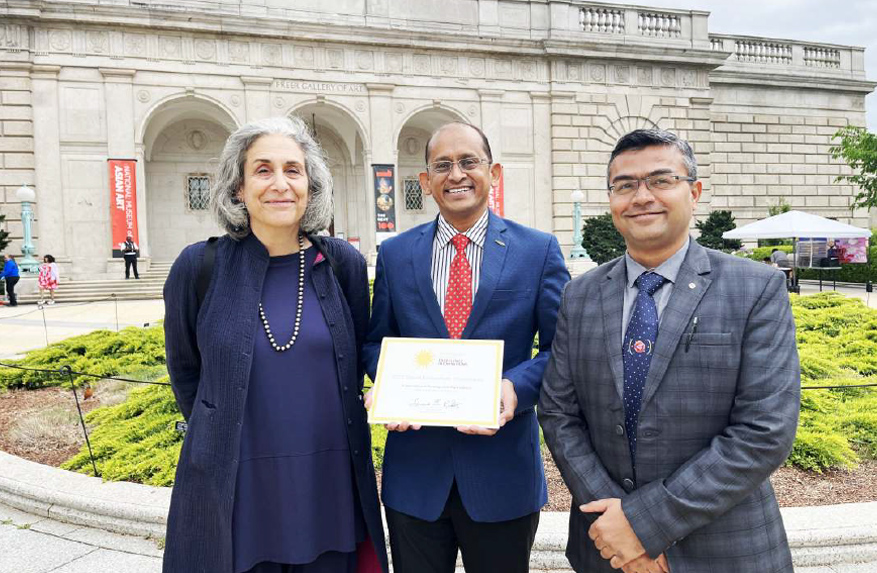 Dr. Mayank Gupta and Dr. Hansmukh Seth with Dr. Debra Diamond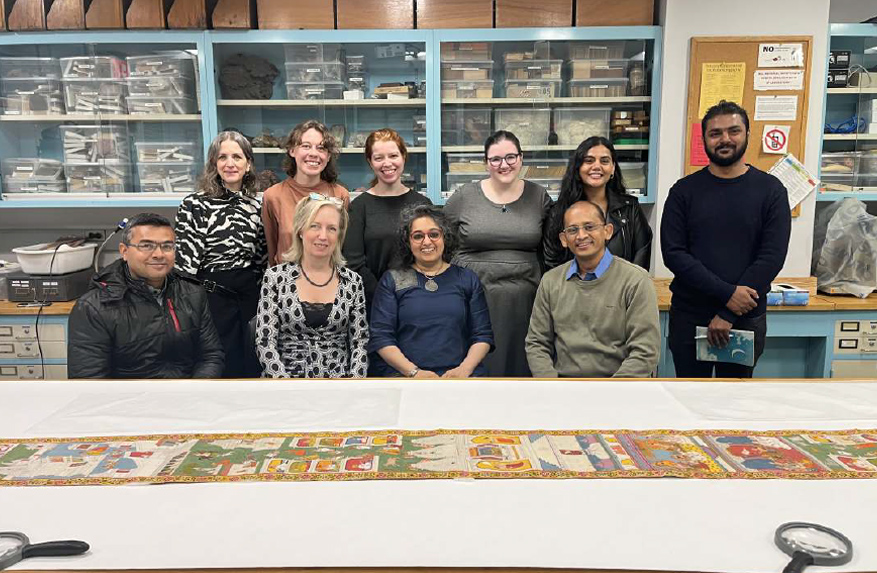 Dr. Mayank Gupta and Dr. Hansmukh Seth at the conservation centre, New York University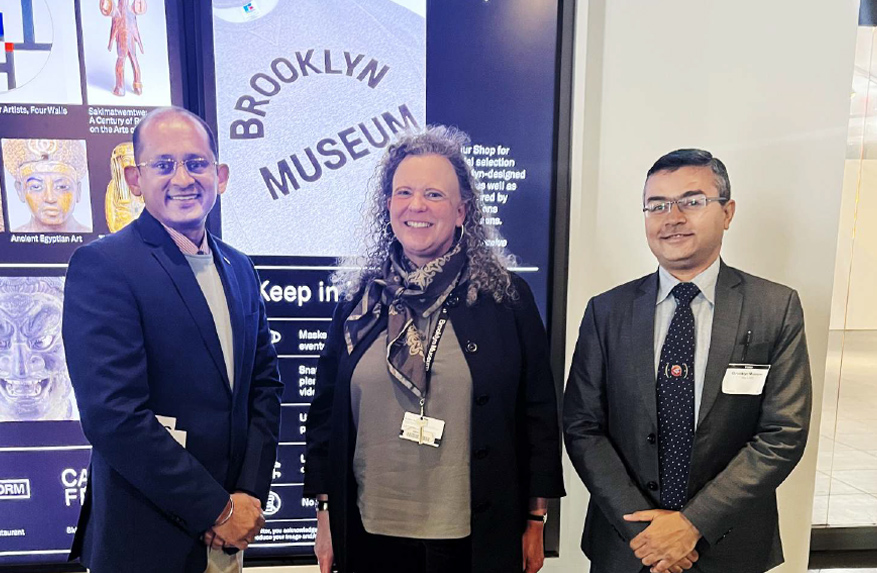 Dr. Mayank Gupta, Ms. Joan Cummins and Dr. Hansmukh Seth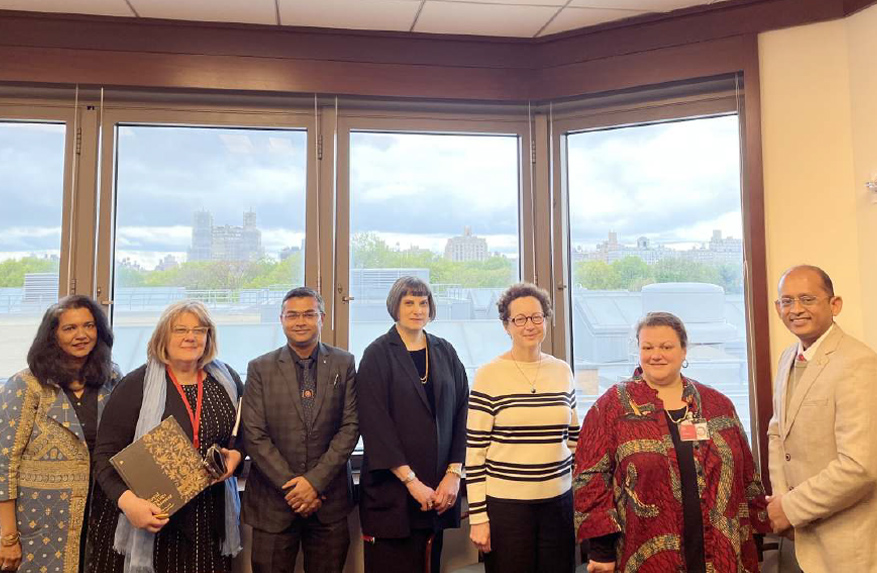 Ms. Savita Monie, Ms. Janina Poskrobko, Dr. Hansmukh Seth, Ms. Lisa Pilosi, Ms. Andrea Bayer, Ms. Rachel Mustalish and Dr. Mayank Gupta
Art Adventure: May 2023
The City Palace Museum in Udaipur organized a series of activities in May 2023 to celebrate International Museum Day and Museum Week. The activities were designed to promote sustainability, well-being, and mental health.
One activity was called Sensory Gardens. This activity was designed for people with mental health difficulties, autism, and other special needs. Participants explored the rooftop garden of Shiv Prasanna Amar Vilas/ Baadi Mahal, using their senses of sight, touch, smell, and hearing. They also created art inspired by the garden.
Another activity was called Museum in a Box. This workshop allowed participants to design their own museum, using miniature objects and artifacts. They could also write a description of their museum. This activity was designed to promote creativity and imagination.