The workshop called Go with the Flow introduced participants to art therapy. They learned about the Mewar School of painting and how to use watercolors. This activity was designed to help participants relax and connect with their inner selves.
To celebrate Museum Week, the museum also offered a series of free activities. These activities included Towering, Rapid Restaurare, Touch, Taste and Create Textures, and Stories in Colour.
Towering was a Lego-like activity that encouraged participants to be creative and use their imaginations. Rapid Restaurare was a board game that required strategic thinking. Touch, Taste and Create Textures introduced participants to the age-old technique of making Araish, a lime plaster. Stories in Colour explored the meaning and emotions associated with different colors.
All of these activities were designed to promote sustainability, well-being, and mental health. They were a great way for people of all ages to learn about the museum and its collections, while also having fun and relaxing.

These activities were felicitated by Ms. Shruti Suresh and Ms. Anamika Singh.

Poster: Art Adventure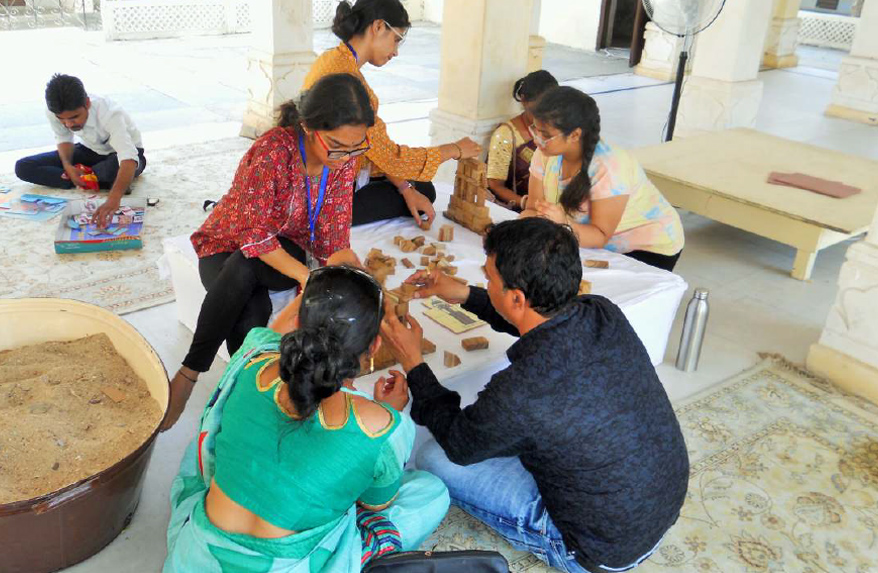 Participants in Towering activity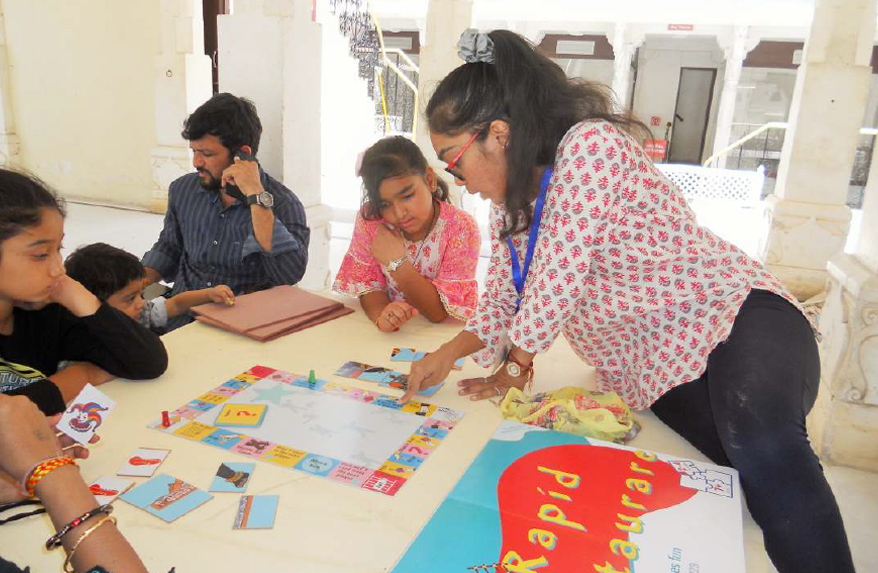 Participants playing Rapid Restaurare
Exhibition: Fragrance of Mewar
An 8-day art exhibition based on the struggle of Maharana Pratap for patriotism, freedom, and self-respect was organized at the City Palace in Udaipur.
The exhibition was inaugurated by Mr. Lakshyaraj Singh Mewar, Trustee of the Maharana of Mewar Charitable Foundation. The exhibition features paintings by renowned artist Mohammad Aslam Hussain of Udaipur. The paintings depict Maharana Pratap's fierce struggle for his homeland and his people. They also highlight his commitment to patriotism, freedom, and self-respect.
Mr. Lakshyaraj Singh Mewar said that the exhibition is a unique opportunity for Mewar residents, tourists, and art lovers to learn about the life and legacy of Maharana Pratap. He also said that the exhibition is a celebration of nationalism and international goodwill.
The exhibition was held from May 21 to May 28, 2023 and was open to the public from 10am to 5pm daily.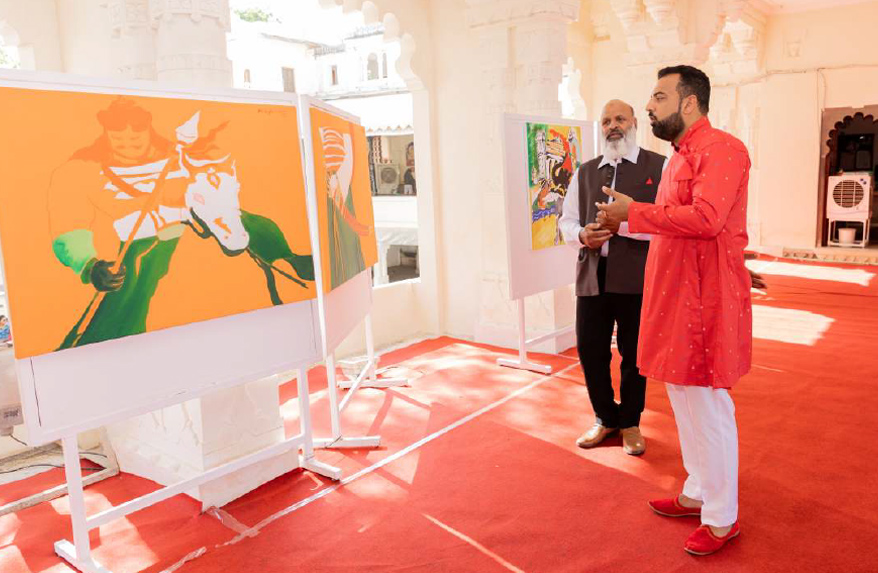 Mr. Lakshyaraj Singh Mewar admiring a painting of Maharana Pratap with artist Mohammad Aslam Hussain